Let's Talk About Korean Dramas
If you know me, you know how much I have come to deeply love South Korean culture over the last few years. The spicy and savory foods, the electric music, the dynamics of of k-pop and idol culture, the deep-rooted traditions, the language, the television. I can't yell loud enough about how much I love Korean dramas. (And I do yell. Frequently. These things evoke intense emotions within me!!) I may be all in for the boys of BTS, but these days, nothing makes me happier than curling up with my laptop at the end of the day to watch a k-drama.
Son Ye-jin and Hyun Bin in "Crash Landing on You"
I got sucked into k-dramas in early 2021 as a side effect of becoming a k-pop stan a few months prior. Subtitles weren't my jam, but watching a dubbed foreign show felt inauthentic to the whole experience anyway. Good thing most k-dramas aren't dubbed in English. I started with Crash Landing on You, a newer drama (2019–2020) that explored a Romeo & Juliet love story between a female South Korean CEO and a North Korean soldier. The woman finds herself in the demilitarized zone between the two countries and proceeds to get trapped in the North. During a freak storm. While she's paragliding. The soldier then enlists his team to smuggle her back to the South before anyone realizes who she is. Oh, and did I mention his dad basically runs the North Korean military?
Believe it or not, this premise is not the most wild plot line I've come across.
"Vincenzo" Ensemble Cast
That award probably goes to Hotel Del Luna's promising-young-man-becomes-a-manager-of-a-hotel-for-ghosts storyline. Or Vincenzo's Korean-Italian lawyer who goes to bat for the tenants of a strip mall just so he can prevent the gold buried underneath it from being discovered during the building's demolition while unmasking the dastardly deeds of the pharmaceutical company trying to enforce said demolition. Just when I think a premise can't be that weird and still work, I fall in love all over again. The crazy premises are what make k-dramas "k-dramas."
Sometime in the last decade, likely from the rise of streaming services, American television transitioned from normal 22-episode seasons to 10-episode seasons. In some cases, even fewer episodes. Coming from this structure, the format of k-dramas was totally new for me. Each drama contains (for the most part) a standard 16 episodes that each range anywhere from 45 minutes to two hours in length. Sometimes you get a second season, but k-dramas function as one-hit-wonders most of the time. K-dramas function on a live-shoot system, which means they only film a few weeks' worth of episodes before airing the show. This adds a certain crunch to production time, but the writers and directors are also able to gauge audience reaction as they continue to shoot. More than one plot line has been changed mid-show because an audience rooted so strongly for one love interest over another. I'm looking at you, Reply 1988. Every drama also features an original soundtrack (OST) full of soaring vocals and songs written specifically for the drama. I can't listen to certain OSTs without thinking of the accompanying scene. My favorite is probably "Christmas Tree" from Our Beloved Summer.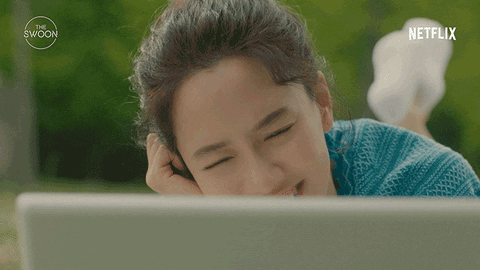 I'm at the point where I could rattle off ten dramas I love and would watch again. Some I already have! Hospital Playlist, Hometown Cha-Cha-Cha, and Our Beloved Summer are tied for my feel-good favorites. There's a drama for every mood: fantasy, historical, medical, comedy, romance. If it's a romance, nobody even holds hands until episode 8 or 9. If you're lucky. The simple touch of a hand now sends me squealing into my pillow. It's Pride & Prejudice out here. And don't even get me started on the slow death that is waiting for the word saranghae (I love you). In a cinematic world of gratuitous sex scenes and characters whose only personality trait is being in relationship, it's no wonder I've fallen so hard for the heroes and heroines of dramas. They're people of substance steeped in relatability who aren't caught up in the lust that seems to permeate American television.
Well, actually, fantasy/mythology dramas understandably aren't that relatable. But even then, there's always one random character who works part-time in a fried chicken shop and comes home exhausted. Relatable content.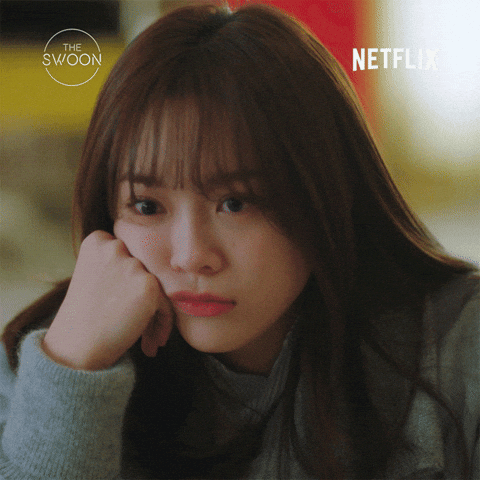 I have become embarrassingly adept at finishing dramas quickly. It took me around three weeks to finish Crash Landing on You... I finished Goblin in six days (about three hours ago, in a giant puddle of tears). I'm coping by writing this. It's fine. I consume so much Korean media these days that a family member asked me a few weeks ago if I'd started learning Korean. Not yet. However, I have picked up a decent amount of words, honorifics, and speech patterns. That's a start. Hopefully I'll get around to properly learning the language before I take a trip to South Korea one day. For now, I'll enjoy my ears perking up at a familiar word as I walk through H-Mart in search of ingredients for sundubu-jjigae.
To chronicle my k-drama journey, I created a Notion complete with ratings, reviews, and info on each drama I watch and plan to watch. I've either lucked out with my choices so far, or I'm a less harsh critic than I imagine myself to be, given the number stars I award.
K-dramas might just be that good.
January's reviews are in on my Notion note. It was a pretty great month, but these shows hit several genres between them, so I'm not overthinking my high ratings. Here's a snapshot:
Snowdrop (1980s political thriller) — ⭐⭐⭐⭐⭐/5

Reply 1997 (family drama) — ⭐⭐⭐/5

Reply 1994 (sequel to Reply 1997) — ⭐⭐⭐⭐⭐/5

Goblin (modern day fantasy) — ⭐⭐⭐⭐⭐/5
Kim Go-eun and Gong Yoo in "Goblin"
My favorite of the four was Goblin. It definitely deserves its reputation as one of the most beloved Korean dramas out there. Gong Yoo — who you might recognize as the Slapping Salesman at the beginning of Squid Games — is downright dreamy, and the storytelling is immaculate. I switched between laughing and crying with every new episode. I really enjoyed finishing the Reply trilogy and wish I had waited to watch Reply 1988 last instead of first for the payoff of character cameos throughout the shows. Reply 1994 ended up being my favorite of the three with 1988 as a close second. I enjoyed Reply 1997, but it was fairly predictable. It was, however, a great palate-cleanser after the intensity of Snowdrop's hostage crisis and political mind games. Blackpink's Kim Ji-soo, a brand new leading lady, held her own alongside k-drama veterans and proved she's as good an actress as she is a performer.
I already can't wait to dive into my next drama.
Until next time,
jk